Angle Load Sensor for vehicle weight monitoring measurement
Product Description
SAHX-120B Load Sensor
Introduction
Overload, illegal dumping, unauthorized using of vehicles, fuel theft, illegal operation have been growing problems with the fast development of truck logistics. At one time, the administrators had been helpless and obviously traditional solutions such as truck scale are not ideal for its high cost, high error and failure rate.
Based on the issues above, Soway Tech Ltd designs and produces a
brand new load sensor, SAHX series, which has a longer life-expectancy
and higher accuracy. Users can use SAHX alone or achieve multiple
measurements on vehicles by utilizing other Soway sensors, GPS platforms at the same time.
Technology
SAHX is based on the technology of angle measurement. Displacement of leaf spring of the vehicle always happens when the weight changes. SAHX measures the displacement of leaf springs, the load status and weight can be computed accordingly.
Features
Measurements of empty, full-loaded, overloaded or weight. Special design, mounted on vehicles, long life expectancy. Easy installation and calibration, equipped with mounting blocks. Protection IP67, vibration-resistant design (5G/40Hz)
Application field
Overload monitoring: Setting an alarm when the vehicle is overloaded with monitoring the load status in real time.

Dump truck management: Transporting times can be monitored.

Garbage truck management: different issues like overloaded, road damage can be avoided by monitoring the status of overload.

Vehicles balance monitoring: With the installations of the SAHX on both sides, administrators can judge whether the vehicle is in balance to prevent accidents like overturn.

Protect your vehicles: Overload is definitely a killer of different types of vehicles, identify this killer by installing SAHX and take good care of your vehicles!
Specification

Dimension
Wiring Output (optional)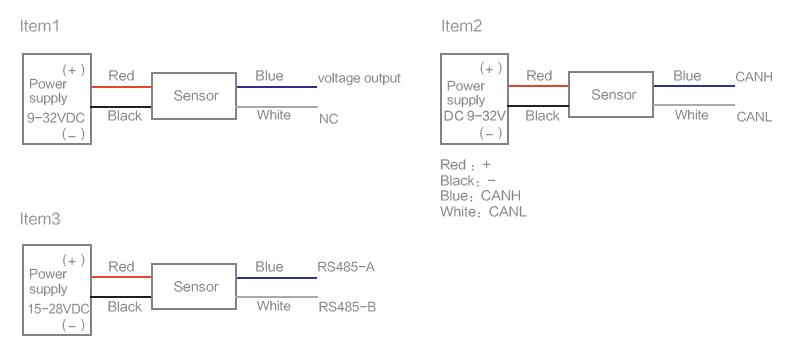 Installation
Product Image
Send Inquiry to this Member
This member assumes full responsibility for the content of this listing. DIYTrade accepts no responsibility whatsoever in respect of such content.
To report fraudulent or illegal content, please
click here
.
China Suppliers Quick Searching:
,